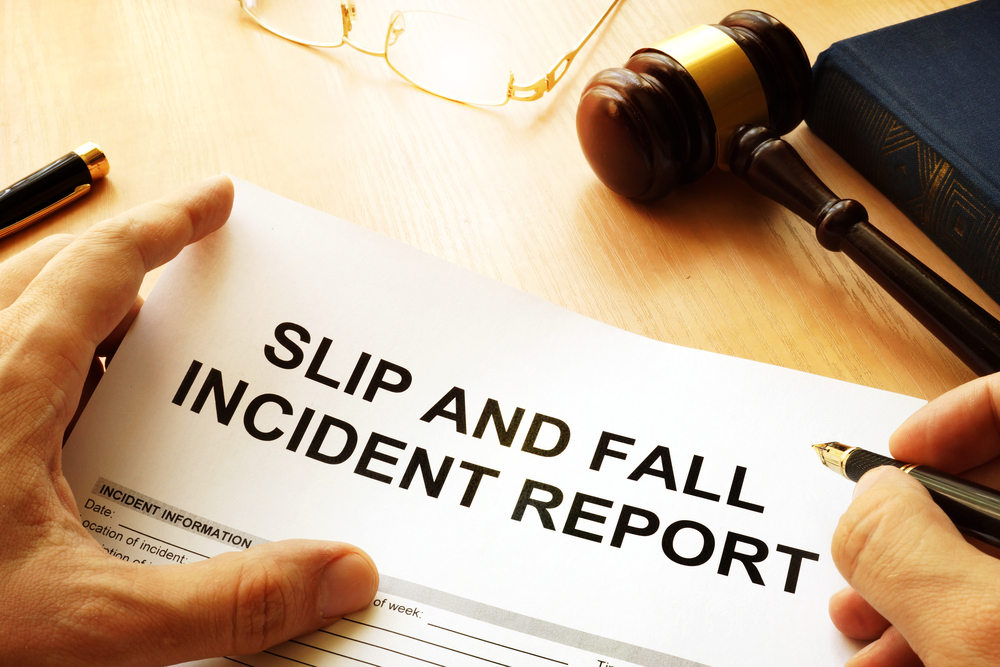 Unsafe floors, sidewalks, and steps are common causes of slip-and-fall accidents in Atlanta. If a person or entity was responsible for ensuring the safety of the property, you might be eligible for compensation in a slip-and-fall lawsuit. Talk to our Atlanta slip and fall lawyers at Shani O. Brooks P.C. for assistance today.
What Causes Most Slip And Fall Accidents?
Many slip-and-fall accidents happen because of dangerous surface conditions:
Wet floor

Loose carpeting

Loose floorboards

Food or liquid spills

Cracks or potholes in the road or sidewalks

Uneven sidewalks or floors

Tripping hazards, such as wires
You also may have a slip-and-fall accident because of poor lighting, lack of handrails, loose handrails, broken steps, and more. To have a valid case, your slip-and-fall lawyer in Atlanta must prove that someone or an entity was negligent.
Where Do Atlanta Slip And Fall Accidents Happen?
Slip and fall accidents happen all over Atlanta, including at Georgia Aquarium, Zoo Atlanta, and World of Coca-Cola. They may also happen at grocery stores, restaurants, parking garages, apartment buildings, amusement parks, swimming pools, nursing homes, and stadiums.
How To Prove An Atlanta Slip And Fall Case
Did you suffer financial damages and physical injuries from a fall? You could file a lawsuit but must prove the owner or employee's negligence. Proving negligence can be complex, but your Atlanta slip-and-fall attorney can help. For the case to result in compensation, you must prove the following:
The owner or employee had a duty of care to keep the property free of defects.

They did not follow the duty of care.

You were injured because of their negligence.

You have damages because of the accident.
The defendant may fight the claim. They may argue that you were partially responsible for the accident. For example, say you slipped and fell at a swimming pool. You sue the pool owner, but they say that a witness saw you were running at the time and were partially to blame. If that argument works, your compensation could be reduced according to Georgia's comparative negligence rules.
Damages In An Atlanta Slip And Fall Case
If your attorney proves the defendant was negligent, you may receive compensation for medical costs, lost earnings, property damage, and pain and suffering.
You can obtain more money for pain and suffering by attending doctor appointments. Also, write down or record a pain journal every day of what you are going through. Mention your pain and what prevents you from doing during your day. 
Call An Atlanta Slip And Fall Lawyer Today
Did you slip and fall on someone's property? Then, you could have a slip-and-fall personal injury lawsuit and be entitled to compensation.
Our Atlanta slip-and-fall attorneys may be able to help you. Contact our Atlanta slip and fall lawyer today at (404) 920-4736. Our Atlanta attorneys also proudly serve Buckhead, Decatur, and Dunwoody communities.