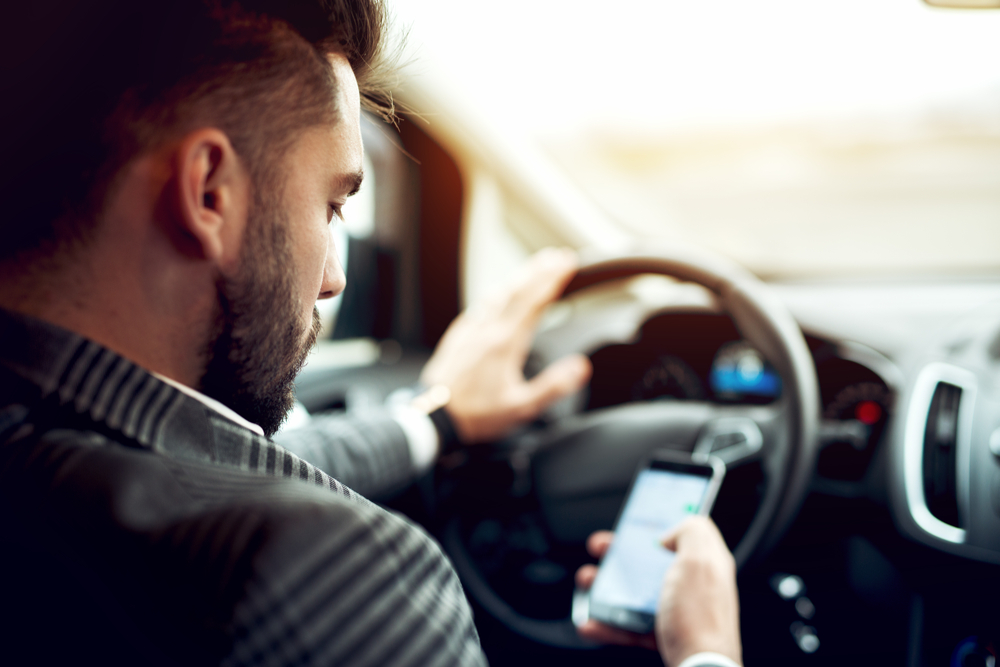 Distracted Driving and Auto Accidents
According to Georgia law, distracted driving includes any activity that is conducted while driving, which distracts the driver from the road and from safely operating their vehicle. The offense is punishable with serious consequences and accidents can also lead to jail time, depending on the severity of damages.
While Georgia law is focused mainly on distracted driving caused by cell phone use, drivers can be charged for other distracting behavior as well.
Cellphone Restrictions
According to driving laws in the state, drivers are prohibited to physically hold or support a wireless or standalone electronic device with any part of their body while they are driving. Besides cell phones, this also includes other devices such as tablets. The law only allows hands-free devices for driving, allowing you to drive and talk on the phone if you use an earpiece or other voice-operated technology.
Besides cell phones, wireless telecommunication devices include GPS receivers, text messaging devices and personal digital assistants. It can also include other devices used to receive and send data or texts or send/receive communication. The law also includes standalone devices such as a tape recorder used to store audio or video data, and which can be retrieved by the driver.
Exceptions to Distracted Driving Laws
In Georgia, only the following individuals and circumstances merit exceptions to the driving laws:
First responders such as firefighters and law enforcement who cannot perform their duties without handheld communication devices.
Any driver who wishes to report an emergency, crime or an accident on the road.
Contractors or employees of a utility service provider who are responding to an emergency – according to the scope of their employment.
Music streaming apps can be used as long as they are controlled via the stereo system of the vehicle.
Use of GPS is permitted as long as the phone is mounted.
In-vehicle navigation systems, security, two-way radio communication (for commercial purposes) and remote diagnostic systems can be used.
Dashboard cameras are permitted.
The bottom line is Georgia driving laws are quite strict for a reason. The moment you take your eyes off the road to send a text, you can end up seriously injuring yourself, pedestrians and other drivers or worse. If you have been the victim of such an accident, you have the right to be compensated for damages you deserve and need.
To ensure you get the compensation you deserve, get in touch with us at Shani O. Brooks P.C. today. We represent injured victims in Atlanta, Georgia and treat each case with the diligence and skill it deserves.