Atlanta Truck Accident Attorneys
Injuries sustained in large truck accidents are almost always more severe than in a similar auto versus auto accident just because of the sheer size and weight differences. Damages are often catastrophic in an accident involving a large truck and a passenger vehicle, motorcycle, and/or pedestrian, all of whom have a very slim chance of emerging unscathed. If you or a loved one were injured in an accident with an 18-wheeler truck, it's important to speak with an Atlanta trucking accident lawyer who can help you through this complex legal process.
In most cases, the driver who was at fault for your accident was driving for a company, which is who you are typically presenting a claim against. These companies have resources to fight these claims, which is why it's imperative for you to have someone on your side who will protect your interests and ensure you get a fair settlement. In the event the case does not settle during the negotiation phase, your attorney will continue to fight at trial to ensure you get the compensation you deserve.
Truck Accident Fatalities on the Rise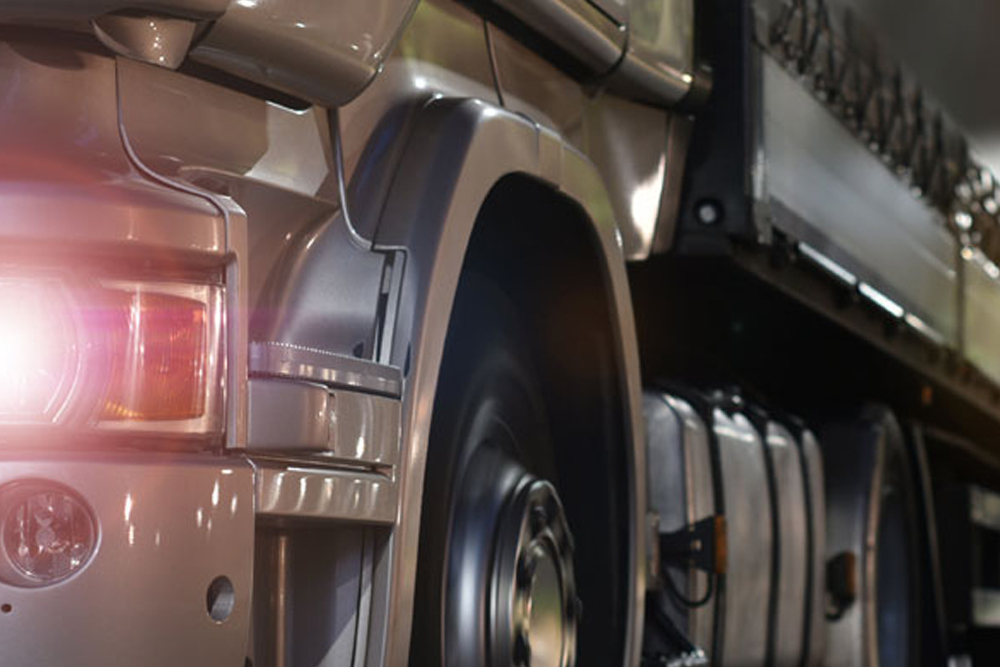 In recent years, fatalities resulting from large truck accidents have been on the rise, despite an overall drop in accident fatalities nationwide. From 2016 to 2017, it's estimated that the number of fatalities jumped 16%, with 841 fatalities versus 725 from the year before.
Common Factors in Truck Accidents
There are a number of contributing factors in large truck accidents. There are laws that mandate such things as how long a driver can be on the road, the number of breaks they must take, and there are manufacturer requirements on how much weight a tractor-trailer can hold, etc. What happens is drivers work longer hours, take shorter breaks, overload their vehicles, and the list goes on. They are not allowed to consume any amount of alcohol or intoxicating substance at any time while working. In addition, a number of other factors can cause a large truck collision, including:
Following too closely
Distracted driving
Speeding
Driving too fast for current conditions
Improper lane change
Negligent maintenance on the vehicle
Product defect
Falling cargo
Not enough clearance
Inexperienced driver
There are different kinds of trucks, and you can suffer severe damages from even smaller large trucks like a flatbed or garbage truck. A flatbed tow truck driver that doesn't properly secure a vehicle on board could have catastrophic results if the vehicle comes loose. A cement truck carrying a heavy load can do some significant damage when compared to a large truck not carrying a trailer. Box trucks have different blind spots that can make an inexperienced driver more likely to cause a collision.
Retaining a Georgia Truck Accident Lawyer
If you've been injured in an accident with a commercial truck, you need to speak with a knowledgeable Atlanta truck accident lawyer as soon as possible. Depending on the circumstances surrounding the loss, there may be other parties to the lawsuit beyond the driver and his or her employer. Situations involving negligent maintenance or product defects may involve additional defendants and sources of potential compensation. Contact Shani O. Brooks P.C. today at 404-920-4736 today. Let us help protect your rights and get you the compensation you deserve during this difficult and stressful process.