Atlanta Bicycle Accident Attorney
Riding a bicycle is not just a form of relaxation or exercise, for many, it's a way to commute back and forth to work. Thanks to Atlanta's mild climate, it's not uncommon to see a number of people riding their bikes to work throughout a good portion of the year. This has been a trend nationwide as more and more Americans opt to get back and forth to work on their bicycles.
With riding a bicycle comes the added risk of potentially getting into an accident Since a bicyclist doesn't have the same protection as someone sitting in a vehicle, injuries are often severe or even catastrophic in some bicycle losses.
If you or a loved one were injured while riding a bike, it's important to speak with an Atlanta bicycle accident attorney who can help you get the compensation you deserve.
Bicycle Accident Statistics
According to the National Highway Traffic Safety Administration (NHTSA) reports:
Most bicyclist fatalities did not occur at an intersection – 30% were at intersections while 58% were not and 4% occurred in designated bike lanes.
Most accidents occurred in urban areas (71%) rather than in a rural area (29%).
Most bicycle fatalities (51%) occurred during daylight hours whereas 45% occurred after dark. The remaining five percent were divided between 3% at dusk and 2% at dawn light.
The average age of the persons killed was 46, which represents an increase from 40 in 2007.
When it comes to time of day statistics, the NHTSA divides a 24-hour day into three-hour intervals, starting at midnight, and further divides the figures by season. The greatest number of fatalities occurred between 6 P.M. and 8:59 P.M. regardless of the season. By season, winter was the highest at 30% followed by spring at 22%, 19% in summer, and 19% in fall. That three-hour window was still the highest, no matter if it was a weekday or weekend.
Alcohol played a role in at least 35% of all collisions that involved a bicycle fatality. In 29% of these crashes, the vehicle driver or the bicyclist had at least a BAC of 0.08 or higher.
Potential Injuries in a Bicycle Accident
There is a greater likelihood of severe injuries in a bicycle accident. Some of the injuries you might see include: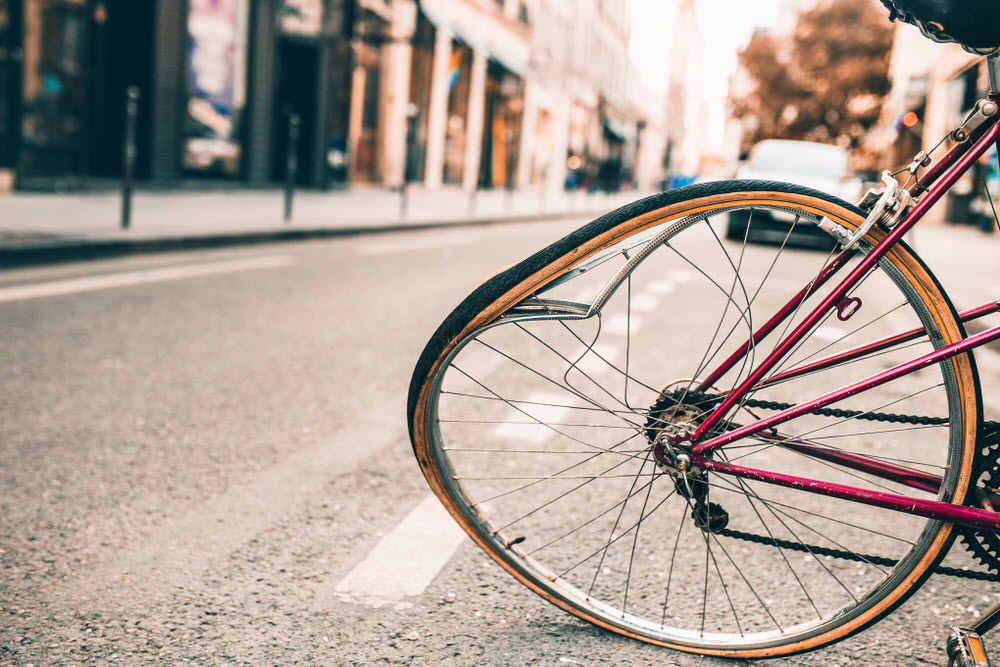 Road rash/road burn
Spinal cord injury
Fractures or broken bones
Concussion
Traumatic brain injury
Neck injuries
Paralysis
Disfigurement
Scarring
Wrongful death
How Bicyclists and Drivers Can Improve Safety on the Roads?
Both bicycles and drivers can work to improve safety while on the road. Some methods to do this include:
Finding a helmet that fits correctly;
Bicyclists have a duty to follow the same rules of the road;
Bicyclists should ride in the same direction of traffic;
Bicyclists can make themselves easier to spot by wearing bright or fluorescent colors of clothing; and
At night, bicyclists can also use a red rear reflector and flashing front light.
Contacting an Atlanta Bicycle Accident Attorney
If you or a loved one were injured while riding a bike and your injuries were caused by a negligent driver, you need to speak with an Atlanta bicycle attorney right away. Contact Shani O. Brooks P.C. at 404-920-4736 today to schedule an initial consultation. Let us help protect your rights and get you the compensation you deserve.