Experienced Atlanta Auto Accident Lawyers
Being involved in an auto accident is a terrifying experience. If you or a loved one were injured in a car accident, you need an experienced Atlanta auto accident attorney who can assist you during this emotional and stressful time. With over a decade of experience, Shani O. Brooks P.C. is ready to help. We can help you feel in control of your life again by pursuing a claim against the at-fault driver. You shouldn't have to figure out how you will pay for medical bills, time off work, etc. if the auto accident was not your fault in the first place.
Georgia Auto Accident Statistics
According to the Governor's Office of Highway Safety in Georgia, the number of serious injuries from auto accidents has unsteadily increased since 2010. Georgia ranks 14th in the nation for fatalities on the road.
Common Georgia Auto Accident Injuries
Injuries sustained in an auto accident can vary based on the severity of the accident itself. Don't be fooled though, even minor collisions can sometimes result in injuries. It can even take a day or two for some soft tissue injuries to show up as recognizable pain. Just because you aren't taken away in an ambulance from the scene of the accident, doesn't mean you don't have a valid personal injury claim. Some of the more common injuries sustained in an auto accident include: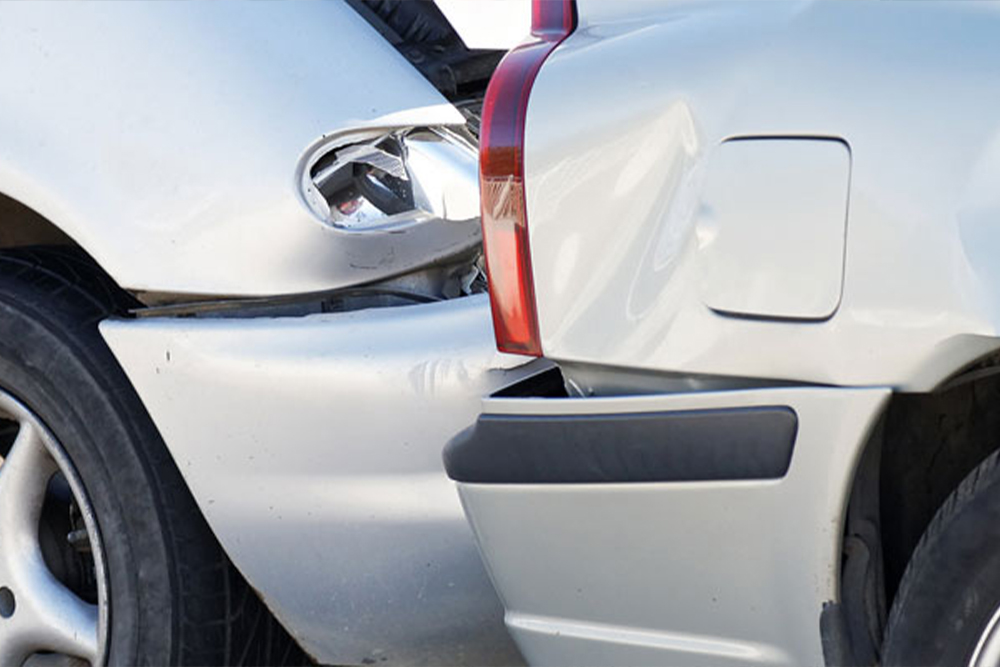 Soft tissue injuries, like whiplash
Knee, leg, and/or foot injuries
Neck injuries
Concussion
Traumatic brain injury
Sprained leg or foot
Broken bones and fractures
Burns
Lacerations, cuts, and bruises
Hand, arm, and shoulder injuries
Spinal cord injuries, including paralysis
Psychological trauma, like post-traumatic stress disorder
Types of Compensation Available in Auto Accident Cases
Before you begin pursuing a claim against the at-fault party, it's important to know what types of compensation you could potentially receive in a settlement for your accident. You may be able to obtain financial compensation for:
Medical expenses and bills
Rehabilitation costs
Future medical costs
Wage loss
Future loss of earnings
Pain and suffering
Loss of services and loss of a spouse (wrongful death cases)
Punitive damages in very limited circumstances.
Common Causes of Auto Accidents in Atlanta
There are a number of factors that can contribute to an auto accident in the state. Some of the most common causes of Atlanta auto accidents are:
Speeding or driving too fast for the current road conditions
Distracted driving
Reckless or aggressive driving
Texting
Dangerous road conditions
Road rage
Drivers under the influence of alcohol, illegal drugs, or even legally prescribed narcotics
Mechanical failure or vehicle equipment design defect can be a contributing factor.
Contact a Georgia Car Accident Attorney
If you or a loved one were injured in an accident, you need to contact an Atlanta car accident attorney right away. Let the skilled team at Shani O. Brooks P.C. help you get the compensation you deserve. Contact our office today at 404-920-4736 to schedule a consultation.