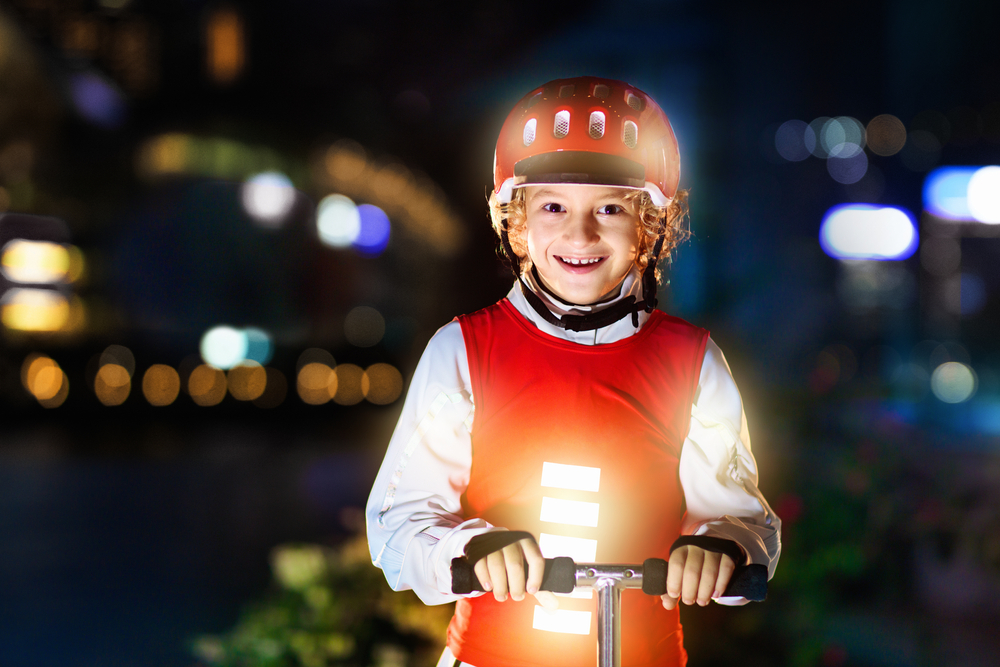 Biking is an excellent way to remain fit and get your daily dose of fresh air. But crowded bike paths and roads can cause accidents if you aren't careful. You can increase bicycle safety by ensuring you are visible to other bikers, pedestrians, and drivers on the road. 
Top Bicycle Safety Tips That Can Increase Your Visibility on the Road
Stay safe out there. Here are some bicycle safety tips that can ensure you are visible to others:
Wear Reflective Clothing 
Reflective clothing will make you more apparent on the road, even while biking during the day. It can save your life if you are biking after a storm or early in the morning when the sun is barely out. If you don't have reflective clothing or gear, stick-on reflective patches on your bike or clothes to make yourself visible.  
Add Extra Lights to Your Bike
Besides a bright headlight, add brake or rear lights, so you are constantly visible on the road. You can also add LED lights and a light disc in the frame. Your bright wheels will be visible from a mile away. 
Wear Bright Warmers 
Leg, knee, and arm warmers are available in neon colors that are highly visible on the road when biking. You can also wear these in the summer when you are wearing shorts. These can become an extension of your shorts that will make you highly visible and keep you comfortable. 
 Keep Your Bike and Gear Pristine 
If you bike regularly, your bike is probably covered in dirt, grime, and mud hiding its neon colors. This common problem during the rainy season can make you invisible on the road. 
Prevent a collision by wiping down your bike before you head out, especially if you bike daily. A brightly colored bike is more visible on the road than a dirty one. 
Signal Clearly 
Signal your turns clearly and broadly. Use bike hand signals to let other drivers and cyclists know where you are turning. At night, wear the aforementioned bright arm warmers or reflectors on your arms, so your hand signals are noticeable. Reflective gloves will also work. 
Make sure you signal a third of a block before you stop or turn. That way, you can give others plenty of time to slow down, so they don't run into you. For instance, ensure you signal a right-hand turn a few seconds beforehand, so the driver behind you has ample time to slow down before driving ahead.
Contact Shani O. Brooks P.C. For A Consultation Today!
If you were run over by a speeding driver or were hit even when you were following local bike laws, you deserve compensation. But if the insurance company denies your claim, an experienced Atlanta bicycle accident lawyer such as Shani O. Brooks can appeal your case aggressively if needed. Book a consultation by dialing 404-692-5404. At Shani O. Brooks, Attorneys at Law, we offer unbiased, thorough, and compassionate litigation services to Atlanta residents that are 100% confidential. We can help you get the compensation you deserve.