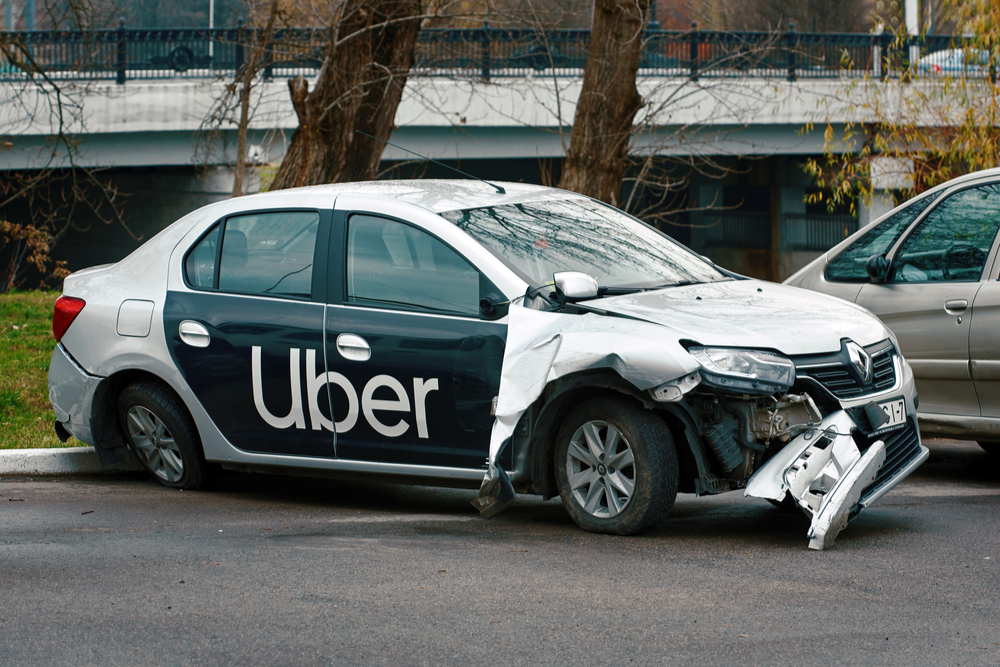 If I Am Injured as an Uber Driver Can I Be Compensated?
Uber has quickly grown into the most widely used ridesharing service on the planet. With its user-friendly app, low rates, and 'driver for hire' ads, it's now all over the U.S. and other parts of the world. However, did you know that Uber rides are just as vulnerable to road crashes as other modes of transport? In 2017 and 2018 combined, Uber confirmed 97 fatal crashes and 107 total deaths, according to Uber's U.S. Safety Report. Today, a large number of lawsuits involve ridesharing accidents, in which the victim can both be the driver and/or passengers.
This guide will shed some light on whether you can be compensated if you're injured as an Uber driver.
Driver Injury Protection Program
In August 2018, Uber introduced an insurance program for its drivers, providing coverage for work-related injuries. The Driver Injury Protection Program is available in 40 states and applies to drivers when they are logged into the Uber app, going to pick a passenger, or carrying a passenger to their destination. As an Uber driver, you're entitled to up to $1 million for medical bills, up to $500 a week for lost wages, and a maximum of $150,000 for family members if the driver lost their life during a ride.
It's important to understand here that you need to be in 'drive mode' at the time of the accident to be able to reap the benefits. This means that if your app was turned off when the accident occurred, you won't be covered under Uber's Driver Injury Protection Program. You will end up using your own personal insurance to get compensated. The same can happen if you've dropped off a passenger and are driving alone.
Moreover, even if you manage to access Uber's insurance coverage, you won't likely be covered for the full million dollars limit.
Can You Apply For Workers' Compensation?
Unfortunately, you are not eligible for workers' compensation as an Uber driver. This is because Uber asserts that their drivers are not their employees, but independent contractors. Drivers have the authority to pick and choose their passengers and work according to their own schedule. The company also doesn't withhold taxes for them or provide regular employee benefits to them such as health insurance, overtime pay, paid sick leaves, and more.
Thus, you can't use the workers' compensation path to get compensated for your injuries while driving for Uber, regardless of whether you're a full-time or part-time driver.
Conclusion
To sum it up, if you're injured as an Uber driver, you may be entitled to compensation from Uber's Driver Injury Protection program, but not through workers' compensation. Yet, it can extremely difficult to deal with insurance. A qualified car accident lawyer in Atlanta can help you pursue financial recompense for pain and suffering, hospital visits and appointments, emergency medical care, hospital accommodation charges, lost wages, and even wrongful death.
Shani O. Brooks PC offers just that. To request a free consultation, contact our legal team now at 404-920-4736.