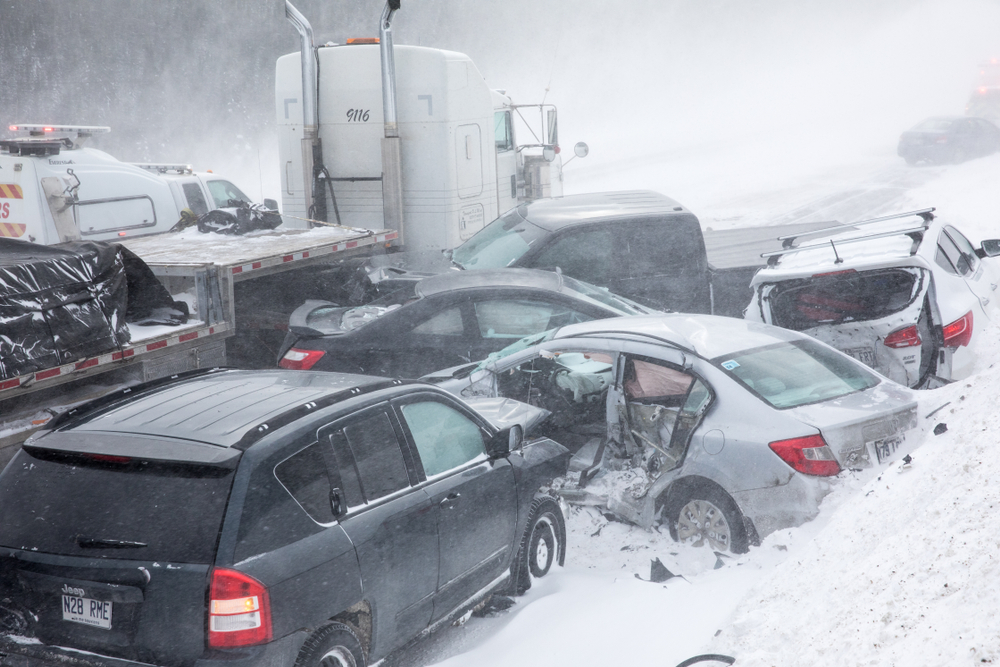 Auto accidents were the second-leading cause of fatalities in Georgia in 2020. Thousands of Georgians are injured in these accidents annually, as well. Some of these accidents involved multiple vehicles.
If you are in an Atlanta car accident with multiple vehicles, you will probably be overwhelmed with stress and anxiety. Perhaps you have serious injuries, too. The steps you take immediately after the accident can influence how much money you receive in a car accident settlement or lawsuit. Remember the tips outlined below, then, if you have questions, talk to our Atlanta car accident attorney at Shani O. Brooks P.C. today.
Check Yourself For Injuries
Look yourself over after the accident to see how injured you are. Look closely to determine if you are more seriously injured than initially thought. Multiple vehicle car accidents are terrifying, and you will probably be in shock.
Next, check your passengers for injuries. If they do not need help, check on the occupants of other vehicles. Get help immediately if anyone is injured.
Call 911
If anyone is hurt, call 911. Tell the dispatcher there was a multiple-vehicle crash, and people are injured. After first responders arrive, the police will secure the accident scene and help the injured. Everyone involved in the accident will be interviewed by law enforcement.
Collect Information About Witnesses
A critical part of many car accident settlement negotiations is the testimony of eyewitnesses. You should obtain the contact information for all witnesses to the accident who stay at the scene. Another driver may admit fault in the accident, but their story could change later. So, witness statements to the police will be important later.
Take Photos
Take as many pictures with your cell phone as you can. You should take images of vehicle damage, your injuries, wide-angle shots of the accident scene and vehicle positions, and the license plate for every vehicle.
Also, take pictures of debris on the street and any skid marks you see. Of course, your car accident attorney will collect evidence, too, but you can take photos right after the accident. They can be helpful in arguing your case with the insurance company for compensation.
Do Not Talk To Another Driver's Insurance Company
If several vehicles were in the crash, you could receive several phone calls from other drivers' insurance providers. You should not talk to any auto insurance company except yours.
The other drivers' insurance companies may contact you because they know their drivers are responsible for the accident. Their goal is to get you to either say something to damage your case or to get you to sign a quick settlement agreement. Neither outcome is beneficial to you.
The best thing to do after a multiple-vehicle accident is to call 911 and law enforcement, then speak to an Atlanta car accident attorney. Your attorney will handle all communications with the insurance companies. The car accident attorney is skilled in insurance negotiations and will help you get the best settlement.
Call Our Atlanta Car Accident Attorney Now
Were you in a car accident in Atlanta near Fox Theater or Zoo Atlanta because of someone's negligence?  You may be entitled to compensation for your injuries. Contact our Atlanta car accident attorney at Shani O. Brooks P.C. at (404) 920-4736. Our Atlanta car accident attorneys also serve the communities of Buckhead, Decatur, and Dunwoody.