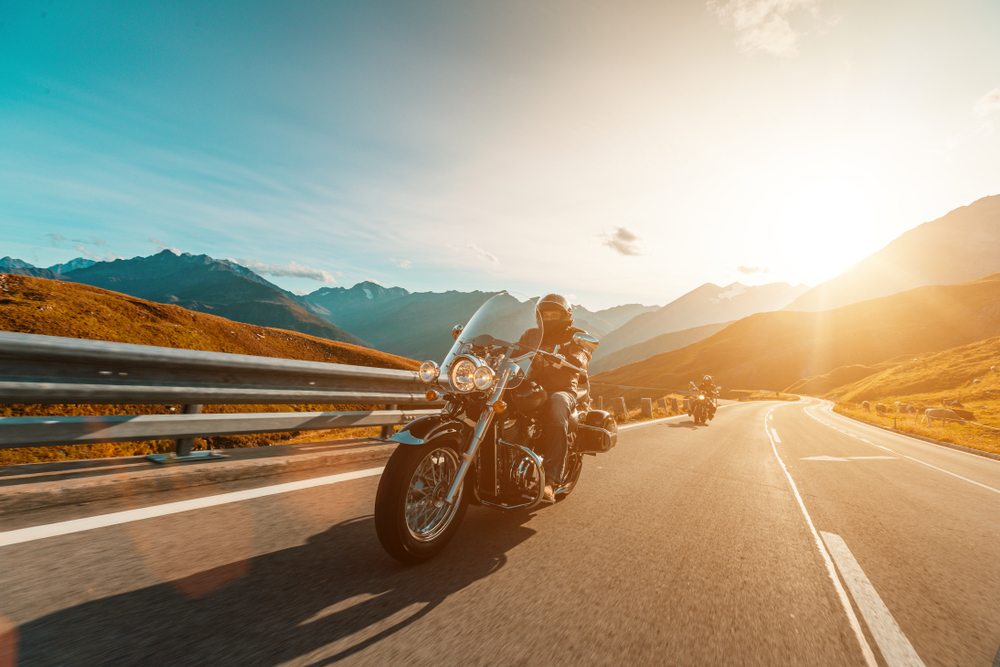 Motorcycles are harder to see than cars, which is one reason why there are so many motorcycle accidents. Drivers often do not see motorcyclists, leading to severe accidents. Fortunately, there are simple ways you can increase your visibility to avoid motorcycle accidents. But if the worst happens, contact Atlanta motorcycle accident lawyer Shani O. Brooks about your case if you have been in a motorcycle accident. 
Wear Reflective Tape
Reflective tape is simple and inexpensive but can save your life. In addition to putting it on your helmet and clothes, experts recommend putting reflective tape on the inner edges of your motorcycle rims. When another vehicle's lights hit the rims, it illuminates the tire edges. Also, consider putting small pieces of reflective tape on your rear fender, taillight, saddlebags, and fairings.
Reconsider A Black Motorcycle
The traditional black motorcycle is attractive, but it might not be the best way to be seen on the road. A Kentucky University study found that a black motorcycle color made it harder to see the bike in certain accidents. Consider buying a red, green, orange, or white motorcycle so you can be more easily seen.
Wear A Bright-Colored Helmet
Obviously, wearing a DOT-approved helmet is essential for safety. However, do not underestimate the importance of your helmet's visibility. Your helmet is the most obvious to other drivers in Atlanta traffic. Choose a white or brightly-colored helmet to get more attention from others on the road.
Use Your Horn
There is an old saying in the motorcycle world that 'loud pipes save lives.' True, but you also can make yourself heard on your bike by honking your horn if someone does not see you.
Always Use High Beams
Many drivers were taught not to use high beams when other drivers are nearby. But on your motorcycle, it is recommended to use your high beams in broad daylight. This has been shown to make a motorcycle more visible on the open road and at intersections. Do not be as concerned about blinding other drivers; at least they are sure to see you.
Change The Headlamp Angle
Your motorcycle headlamp and bulb can slightly change position from age and road vibration, making it harder to see you. Check your headlight's position before every ride to ensure it has not loosened. You also may angle your headlight to increase your ability to see the road. The more visibility of the road you have, the easier it is to avoid obstacles and debris.
The tips above will make it easier for other drivers to see you on your motorcycle. But if the worst happens and you get in an accident, speak to a qualified attorney immediately.
Contact An Atlanta Motorcycle Accident Lawyer Today
Were you in a motorcycle accident in Atlanta near Centennial Olympic Park, Piedmont Park, or another popular sight in the city? Our Atlanta motorcycle accident attorneys can help if someone's negligence caused the accident. Please contact us today at (404) 920-4736. Our Atlanta attorneys also serve the Buckhead, Decatur, and Dunwoody communities.